Arkansas
When to plant tomatoes in arkansas? In Arkansas, where do you plant tomatoes?
There is no one-size-fits-all answer to the question of when to plant tomatoes in Arkansas, as the optimal time depends on your specific location and climate. However, by understanding the general growing patterns for tomatoes in Arkansas, you can make an informed decision about when to put plants in the ground.
In this article, we will provide an overview of tomato planting season in Arkansas, as well as tips for choosing the right variety and planting techniques.
When Should Tomatoes Be Planted in Arkansas?
The best time to plant tomatoes in Arkansas is in late April or early May, after the last frost has passed. Tomatoes are a warm-weather crop and will not do well if planted too early in the season. If you plant them too late, they may not have enough time to mature before the first frost of the fall.
To determine when the last frost will be in your area, you can check with your local Cooperative Extension Service office or look online at the National Weather Service's Climate Prediction Center.
Once you have determined when the last frost will be, you can then plan to plant your tomatoes about two weeks after that date. If you are starting your tomatoes from seed, you will need to start them indoors about six to eight weeks before you plan to plant them outdoors.
When planting your tomatoes, be sure to space them about two to three feet apart. They will need room to grow and spread out. You can either plant them in rows or in a more scattered pattern.
Tomatoes are a great addition to any garden and can provide you with fresh, homegrown fruit all summer long. With a little planning and care, you can enjoy a bountiful harvest of delicious tomatoes from your very own Arkansas garden.
If you are starting your tomatoes from seed, you will need to start them indoors about six to eight weeks before you plan to plant them outdoors. This will give them a head start on the growing season and allow them to be well-established by the time they are planted in the garden.
To start your tomato seeds, fill a seed tray or pot with a quality seed-starting mix. Moisten the mix with water and then sow the seeds about ¼ inch deep. Be sure to space the seeds evenly apart so that they have room to grow.
Place the tray or pot in a warm location and keep the soil moist. The seeds should germinate within seven to 10 days. Once they have sprouted, you will need to provide them with some light. You can do this by placing the tray or pot near a sunny window or under grow lights.
Once the seedlings have grown to be about four inches tall, you will need to transplant them into individual pots. Be sure to handle them gently so as not to damage the delicate roots. Allow the seedlings to grow for another four weeks before planting them outdoors.
What's the best way to get started growing tomatoes?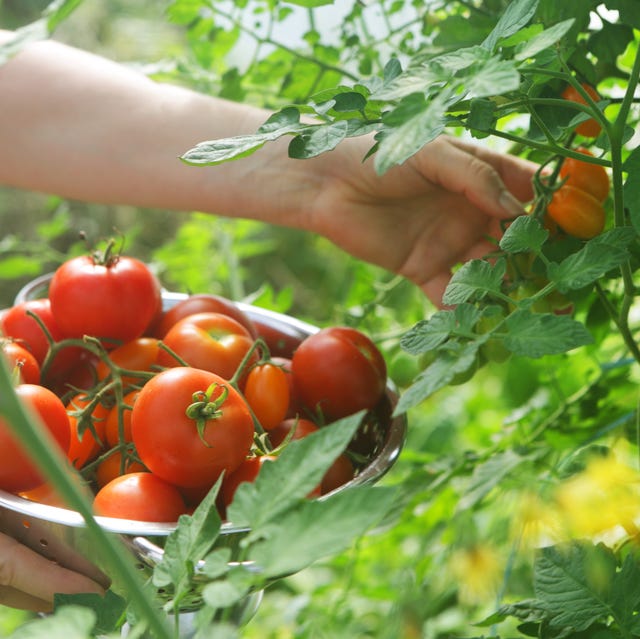 If you are new to gardening, or if you are looking for an easy and foolproof way to grow tomatoes, we recommend starting with a tomato grow kit. These kits come with everything you need to get started, including seeds, soil, pots, and instructions.
Tomato grow kits make it easy to get a great crop of tomatoes, even if you have never grown them before. They take the guesswork out of when and how to plant and care for your plants. All you need to do is follow the instructions included in the kit.
What are the optimum conditions for growing tomatoes?
Tomatoes thrive in warm, sunny conditions. They need at least six hours of direct sunlight per day to produce a good crop.Tomatoes also need well-drained soil that is high in organic matter. Add compost or manure to your garden bed before planting to help ensure that your plants will have the nutrients they need to grow healthy and productive.
Watering is also important for tomato plants. Water them deeply and regularly, especially during dry spells. Mulching around the plants can help to retain moisture and protect the roots from extremes of temperature.
Staking or caging your tomato plants can also help them to grow more vigorously and produce a greater yield. Stakes or cages will support the plant as it grows and helps to keep the fruit off the ground, where it is more likely to rot.
In Arkansas, where do you plant tomatoes?
When choosing a spot to plant your tomatoes, be sure to select an area that gets full sun and has well-drained soil. Tomatoes do not like to sit in wet or soggy soil, so avoid low-lying areas or places where water tends to puddle.
If you are growing tomatoes in containers, be sure to choose pots that are at least 12 inches wide and 18 inches deep. This will give the roots plenty of room to grow and help prevent the plants from becoming rootbound.
In Arkansas, which tomatoes grow best?
Some of the best varieties of tomatoes to grow in Arkansas include 'Arkansas Traveler', 'Brandywine', and 'Cherokee Purple'.
'Arkansas Traveler' is a heirloom variety that is beloved for its delicious flavor. It is a good choice for both fresh eating and canning.
'Brandywine' is another heirloom variety that produces large, pink fruits with a rich, sweet flavor.
'Cherokee Purple' is an heirloom variety that produces dark purple fruits with a deep, rich flavor.
In Arkansas, when is the ideal season to plant tomatoes?
The ideal time to plant tomatoes in Arkansas is from late March to early April. This will allow the plants to get a good start before the hot summer weather arrives.Tomatoes can also be planted in late summer for a fall crop. However, the plants will need to be started indoors about six weeks before they are transplanted outdoors.
Tomato staking and tying
Once your tomato plants have reached 18 to 24 inches tall, you will need to stake or cage them. This will help support the plant as it grows and produces fruit. It also helps to keep the fruit off the ground, where it is more likely to rot.
When staking tomatoes, use a wooden stake that is at least 2 inches in diameter and 6 feet long. Drive the stake into the ground next to the plant, being careful not to damage the roots. Use twine or soft ties to fasten the plant to the stake, being careful not to damage the stems.
Caging tomatoes is another option for supporting your plants. Use cages that are at least 4 feet tall and 18 inches in diameter. Place the cage around the plant when it is young, and then as it grows, fasten the stems to the cage with soft ties or twine.
Tomatoes being harvested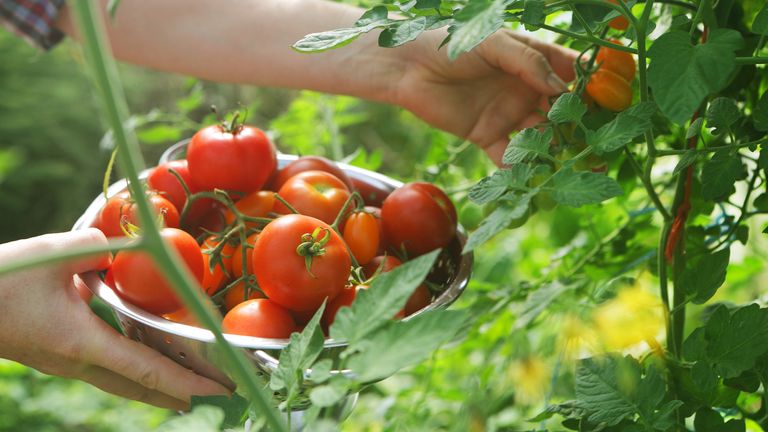 Tomatoes are typically ready to harvest about 70 to 80 days after planting. The fruits will be firm and fully colored when they are ripe.To harvest, cut the stem with a sharp knife or pruning shears, being careful not to damage the plant.
If you are growing determinate varieties of tomatoes, the plant will produce all of its fruit at once. You can then harvested the entire crop at once and can or freeze it for later use.
Indeterminate varieties of tomatoes will produce fruit throughout the growing season. You can harvest them as needed, or wait until the end of the season and then can or freeze the entire crop.
Do you have a tomato problem?
If you think you have a problem with your tomatoes, the first step is to identify the problem. Some common problems include pests, diseases, and poor nutrition. Once you have identified the problem, you can take steps to correct it.
Pests
Some of the most common pests that affect tomatoes are aphids, beetles, and caterpillars. These pests can cause damage to the leaves, stems, and fruits of the plant. To control pests, you can use insecticidal soap or neem oil. You can also try planting companion plants such as basil, marigold, or nasturtium, which can help to deter pests.
Diseases
Some of the most common diseases that affect tomatoes are blights, fusarium wilt, and powdery mildew. These diseases can cause the leaves of the plant to turn yellow or brown and the fruits to rot. To control diseases, you can use fungicidal sprays or copper sulfate. You can also try to prevent disease by planting disease-resistant varieties of tomatoes.
Poor Nutrition
Tomatoes need a well-balanced diet of nitrogen, phosphorus, and potassium. They also need adequate levels of magnesium, calcium, and sulfur. If your plants are not getting enough of these nutrients, they may become stunted or produce small, misshapen fruits.
To correct a nutrient deficiency, you can fertilize your plants with a balanced fertilizer. You can also add compost to your soil to improve its nutrient content.
1. When is the ideal time to start growing tomatoes?
Tomatoes thrive in warm weather, so grow them in late spring or early summer, unless you live in zone 10, in which case they are an autumn and winter crop. Plant starter plants instead of seeds to get a head start on developing.
2. When is the best time to plant tomatoes outside?
When the nightly temperature is above 50 degrees Fahrenheit, plant tomato seedlings outside. However, don't rely exclusively on the average last frost date. Tomatoes can be planted outside approximately a week or two after the previous frost, although this isn't a hard and fast rule. The weather might change from year to year.
3. In 2021, when should I plant tomatoes?
If you're raising tomatoes from seed, start them 6 weeks before your area's last projected spring frost date. In tiny trays, sow seeds 1/2 inch deep. Plant seedlings outdoors about 2 weeks after that date, or when day and night temperatures are in the mid-50s.
4. In Arkansas, what can I plant in April?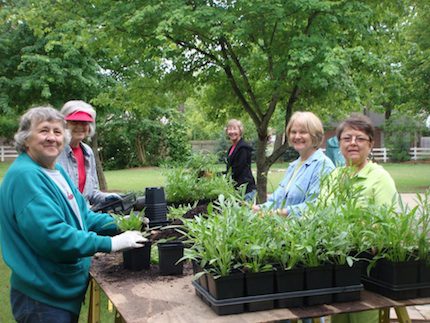 Seeds of carrots, lettuce, radishes, and greens can be planted. Planting can be done until mid-April, after which it will be time to plant the warm-season veggies. Across the state, spring bulbs are flowering.
Conclusion:
The best time to plant tomatoes in Arkansas will vary depending on the tomato variety you choose. However, most tomato varieties should be planted between late March and early June. For the best results, consult with a local gardening expert before planting your tomatoes this year.
And this article booksinbloom.org will help you answer queries around the question: When to plant tomatoes in arkansa?
when to plant okra in arkansas
when to plant flowers in arkansas
when to plant strawberries in arkansas
when to plant potatoes in arkansas
what to plant in october in arkansas
spring planting in arkansas
farmers almanac 2022 arkansas planting guide
when to plant corn in arkansas